Apostolakis Honda Named Honda Financial Services 
2018 Council of Excellence Member 
Apostolakis Honda has earned the prestigious 2018 Council of Excellence award for the 9th time in their 43 year history.  Apostolakis Honda has distinguished itself and its Financing Team as outstanding providers of financial services to its customers.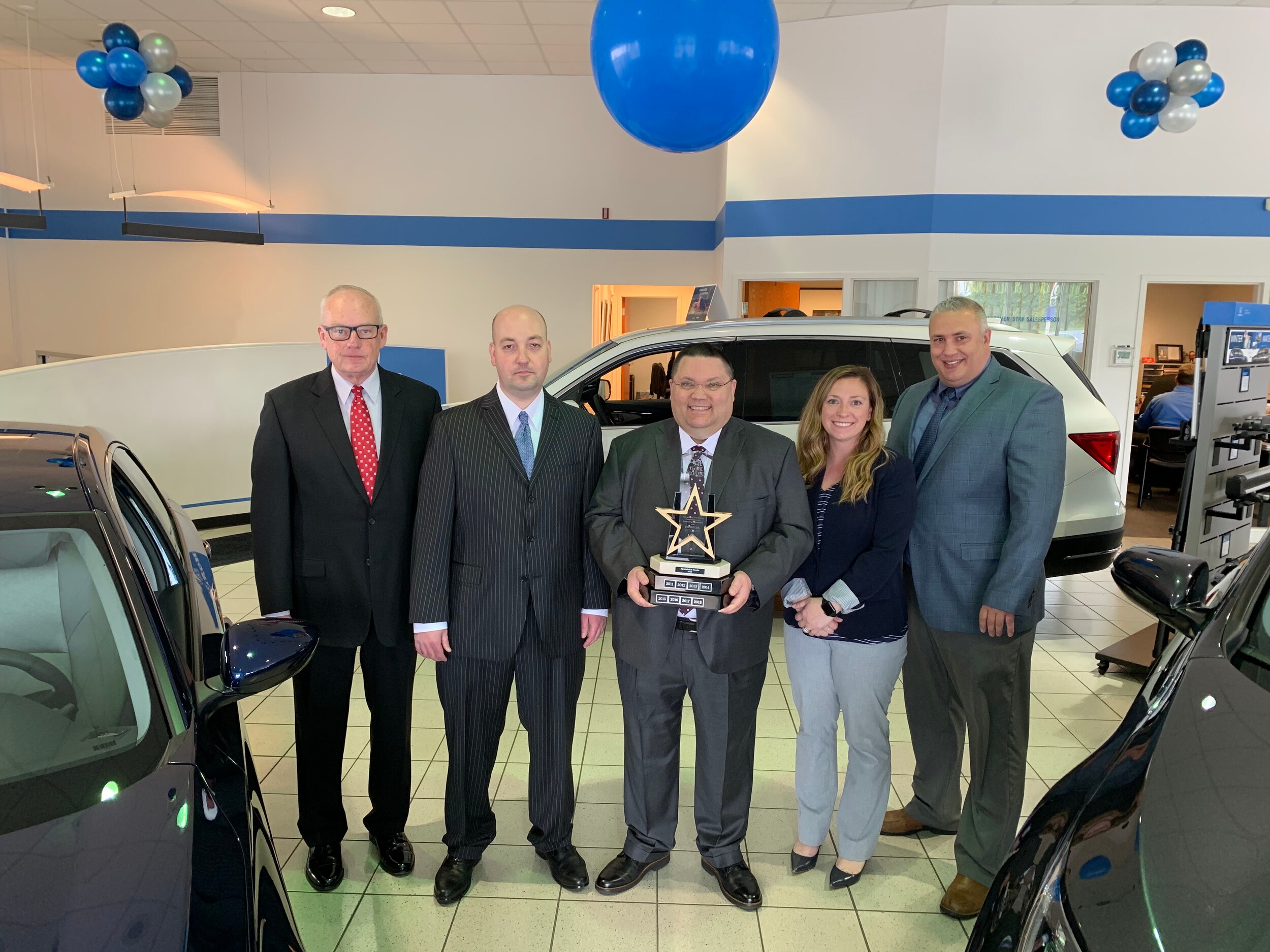 In 2018, only the top 15 percent of Honda dealerships were recognized by Honda Financial Services as Council of Excellence achievers, making this dealership truly exceptional.  
"Our Council of Excellence dealerships apply their financial services skills and expertise to offer the kind of service and support that our Honda customers understand and appreciate.  It is a pleasure to announce that Apostolakis Honda has achieved 2018 Council of Excellence status," says David W. Paul, vice president of American Honda Finance Corporation.
"Accomplishments like these are only made possible by all of our new and many long-term customers who came to us for their new Honda in 2018.   I thank you for the opportunity to earn your business.   Our entire team put forth a tremendous effort and I am very proud," stated John Apostolakis, President. 
Apostolakis Honda is a full service dealership that offers its customers the complete line of Honda automobiles and vehicle service as well as a full array of financing options from Honda Financial Services.