Honda vehicles are equipped with a wide range of intelligent entertainment, safety, connectivity, comfort, and convenience technologies. In fact, recent Hondas have so many technologies that we often find drivers might not even be aware of all their vehicles can do.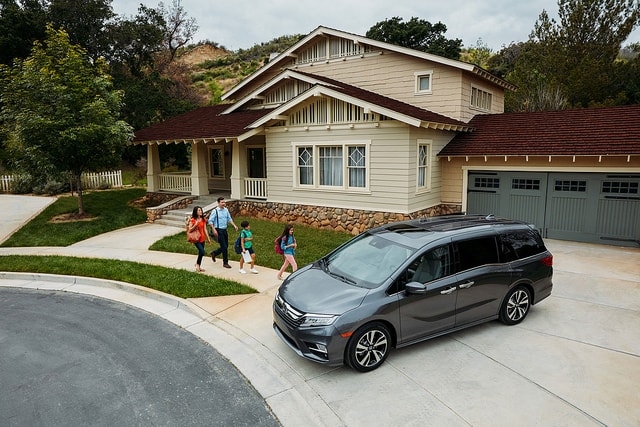 Honda CabinTalk
For instance, the new Honda Odyssey is equipped with Honda CabinTalk™ capability, which is great for parents with kids in the back on everyday commutes and especially during long road trips. So what is Honda CabinTalk?
Engage Passengers Above Entertainment
This innovative tech is an easy way for parents to talk to riders in the back who may be distracted by the vehicle's many entertainment features. If children are absorbed into the music playing through rear speakers or headphones, it can be challenging to get their attention easily and safely. Simply engage Honda CabinTalk, and you can easily grab their attention.
Easily Accessible
This in-car PA system is accessible through the home screen of your infotainment system. Simply press the button, determine if you want to broadcast through speakers or headphones, and make sure the microphone is on. Then you can speak to your children with the knowledge that their movie, show, or music is paused and the sound muted, allowing them to easily hear you.
Test drive the new Honda Odyssey and experience Honda CabinTalk™ firsthand at Apostolakis Honda.